Seismic Retrofit & Repair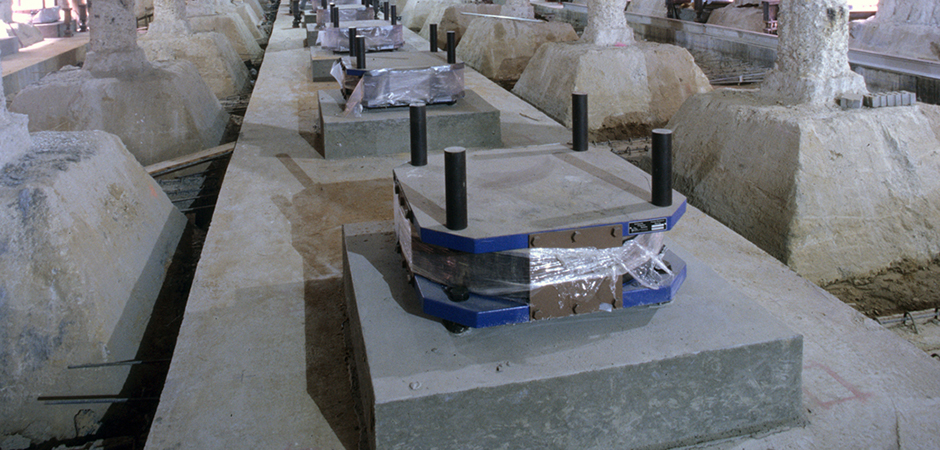 Seismic Retrofit & Repair
Morley Builders brings broad experience and particular skill to the seismic retrofit and repair of existing structures. We have responded to the repair needs generated by seismic events throughout our history, but in recent years the economic importance of seismic performance has come to prominence. Prudent owners and their lenders now look beyond the life safety level of most current codes and proactively plan to limit downtime and financial loss. Some have special needs for uninterrupted service, others want to preserve the treasured architectural features and materials of historic structures.
Morley was one of the first contractors in the United States to retrofit a major occupied structure with a base isolation system and was one of the first contractors in Southern California to retrofit a concrete building with a friction damper system. Our innovative approach to these and other seismic technologies has resulted in many satisfied clients.
Morley also works closely with owners and architects on the new construction of earthquake-resistant structures. Some notable projects include the Cathedral of Our Lady of The Angels and the Space Shuttle Endeavour Pavilion.
Skill in Seismic Retrofitting
Extensive knowledge of retrofit and repair of existing structural systems
Provide retrofits that go beyond code
One of the first in the U.S. to retrofit a major occupied structure
Work on structures that remain fully operational