ENR recognized USC's Dr. Verna and Peter Dauterive Hall with the Best Project Award in the category of Higher Education. The project exemplifies the efforts our project team made to ensure design intentions are met to completion. View the full article here.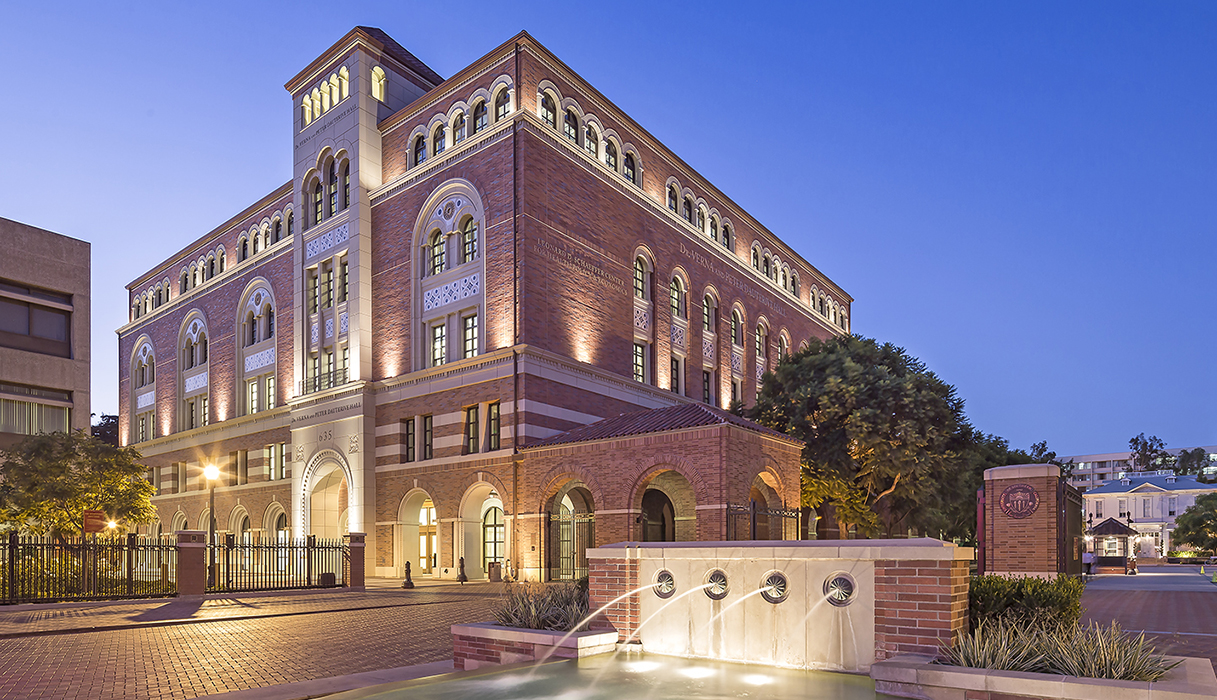 Dauterive Hall is a 98,000 square-foot office and classroom facility located on USC's University Park Campus, designed to house flexible spaces for interdisciplinary social sciences research. Key elements of this facility include a large central atrium to promote visual connectivity throughout the building, multipurpose collaboration areas, dry lab research space, classrooms, meeting space, research modules for interdisciplinary institutes, administrative areas and related support spaces. The building, with five levels above grade and one basement level, is constructed of structural steel moment-frames and metal decks with concrete fill.
The exterior façade is a beautiful example of the architectural style of the campus, with a tripartite brick and precast concrete facade, mosaic tile inset panels, detailed archways, recessed windows framed by columns and clay tile roof. Using the design-build methodology for the precast concrete portion of the project, Morley Builders worked closely with the subcontractor in the early stages of the project to find creative and innovative solutions to attach precast materials to the structure.
The interior expresses a more contemporary aesthetic, utilizing glass and wood finishes. HKS Architects and USC envisioned an educational/research facility with an open atrium space encouraging collaboration. The atrium is illuminated by natural light via skylights and window facing the adjacent courtyard making the circulation and gathering spaces around the atrium inviting areas for meets and discussions.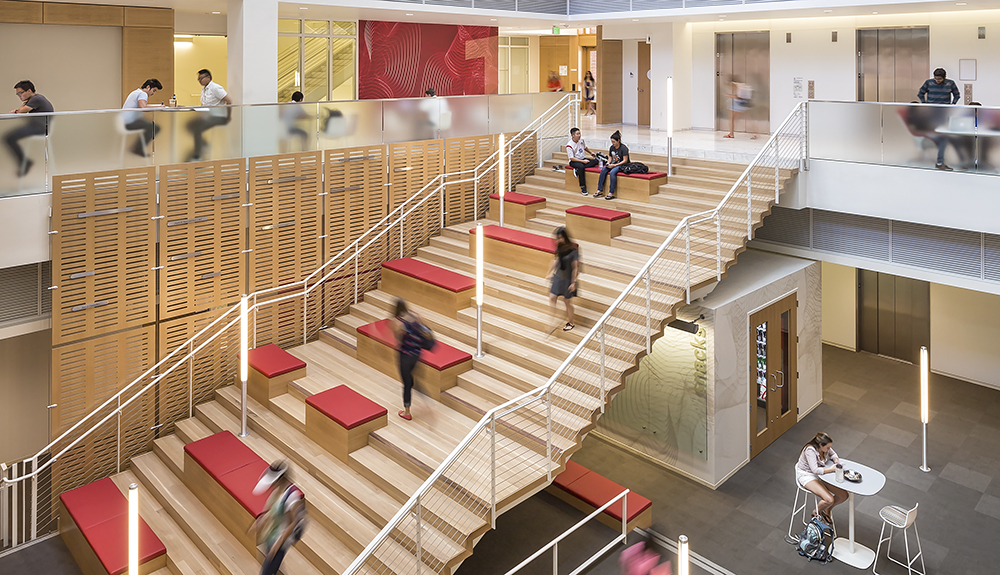 A 20-foot wide central stair is populated with seat-height platforms, doubling as a gathering space. Building Information Modeling (BIM)  allowed the project team to see the architect's vision in a 3D model. MEP systems, including the smoke evacuation system needed to perform as expected, while also achieving the design and function.