The LABJ Commercial Real Estate Awards honors the most successful brokers and broker teams in Los Angeles, including the developers, architects, and general contractors that help bring the award-winning projects to life. 
We are proud to have 10 West Walnut recognized as a Commercial Real Estate Award recipient by the Los Angeles Business Journal!
Congratulations to all the teams who contributed to the success of this project, including Lincoln Property Company, AMLI Residential, and HED.
The awards recognize the most notable commercial real estate projects completed within the last 12 months and the individuals who have made key contributions to these high-profile developments. "This impressive and talented group have made key contributions to some of the highest-profile developments in L.A. – and did it during a time of challenge and uncertainty," said LABJ Publisher and CEO, Josh Schimmels.
10 West Walnut, Silver Award in Mixed-Use / Retail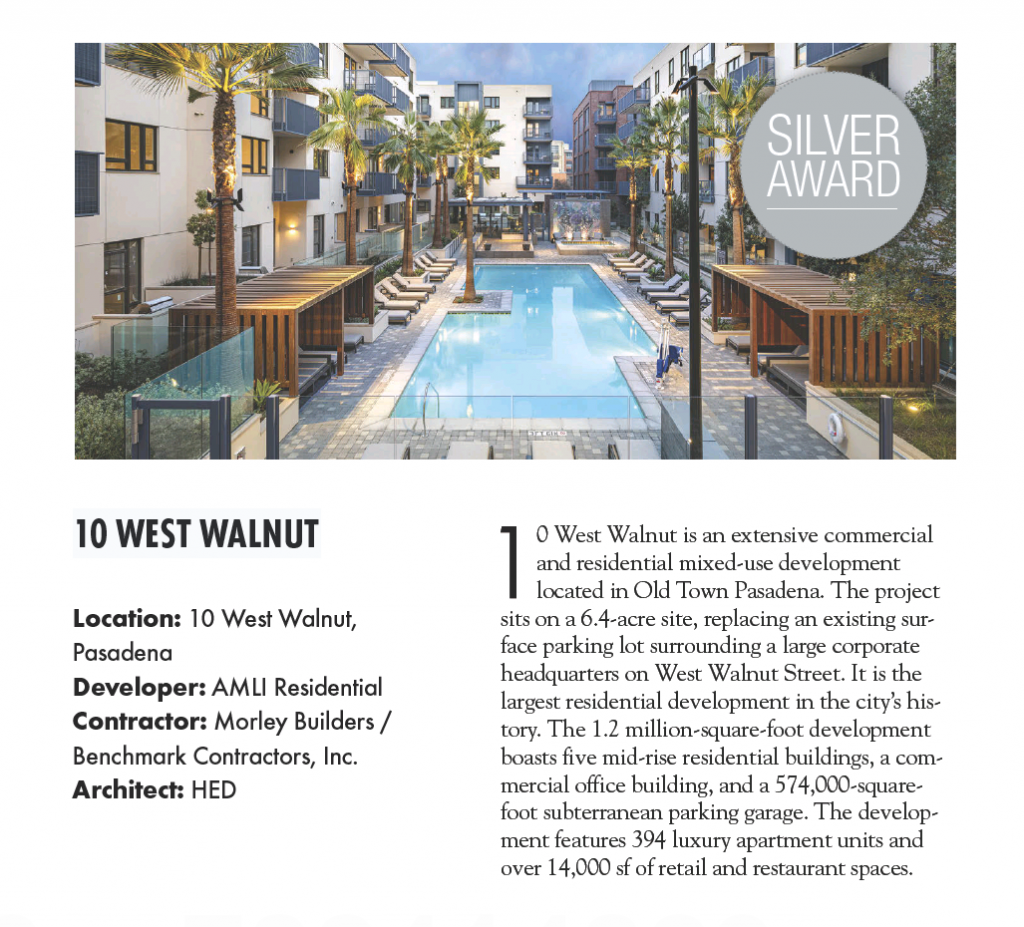 Additional Morley project nominees included Brick & Machine in the Headquarters category.
The awards were presented in a virtual, two-part series event on February 23rd and March 2nd. A full list of honorees is available in the Los Angeles Business Journal.