USGBC-LA honored the City of Santa Monica's Parking Structure 6 with a Sustainable Innovation Award in the "Innovation in Design" category.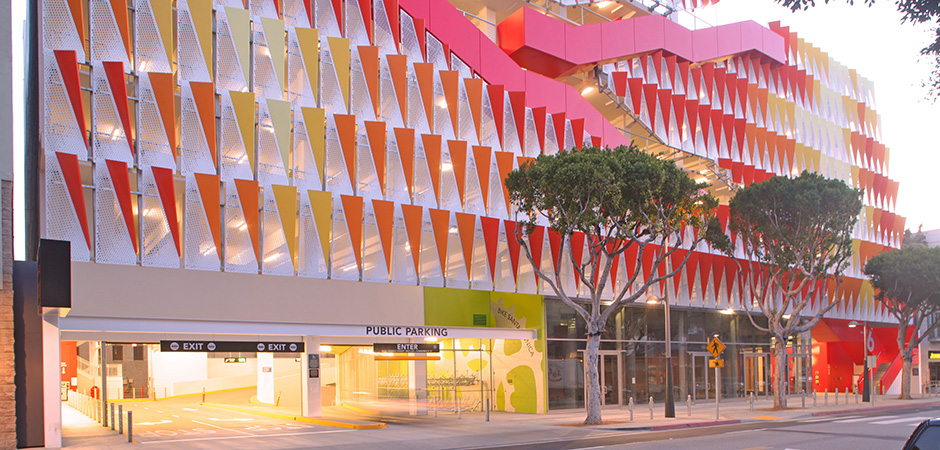 The design of Parking Structure 6 conveys the value of innovation and sustainability. As a design-build project, Morley Builders worked closely with architect Christof Jantzen and the project team, incorporating sustainable elements and ensuring the innovative nature and vision of the project remain intact while staying true to its function and design.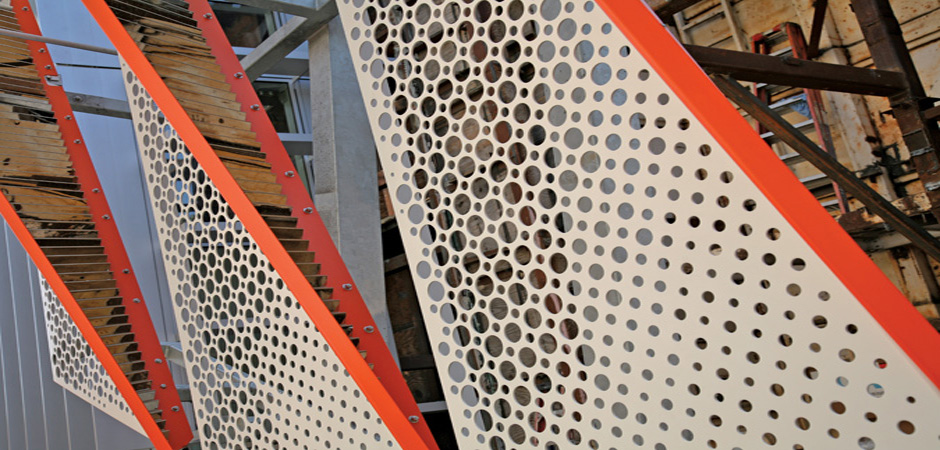 This design-build parking structure expansion has 750-spaces in eight above-ground and three subterranean levels with more than 7,000 square feet of retail space. The iconic façade consists of a series reflective stainless steel "sails," angled to maximize natural lighting deep inside the structure. The façade not only provides a functional lighting aspect for the parking structure, it also creates a strong identity and celebrates its proximity to the ocean a block away. LED lighting with motion sensoring inside and rooftop solar panels reduce electricity usage. There are also 30 electric vehicle charging stations and storage for 90 bicycles.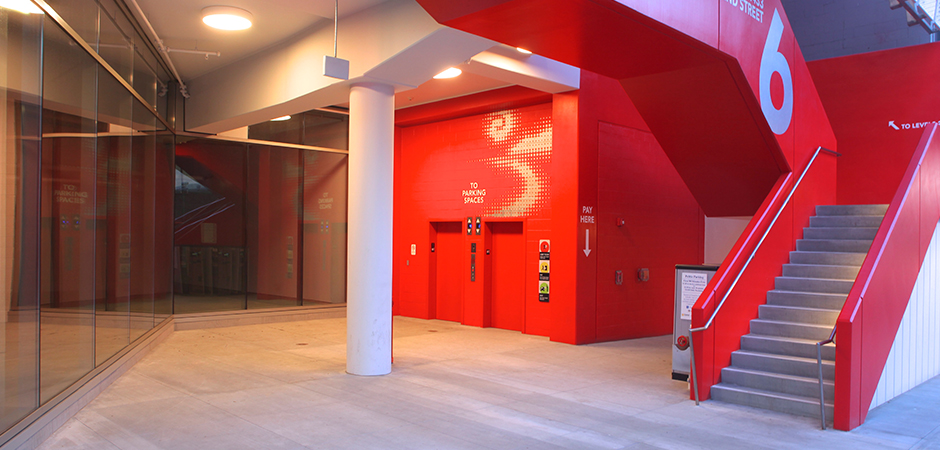 The project earned a LEED Gold Certification by the United States Green building Council. Morley was also recognized for its architectural concrete work on Parking Structure 6 by the ASCC Decorative Concrete Council.   Click here to learn more about Parking Structure 6.