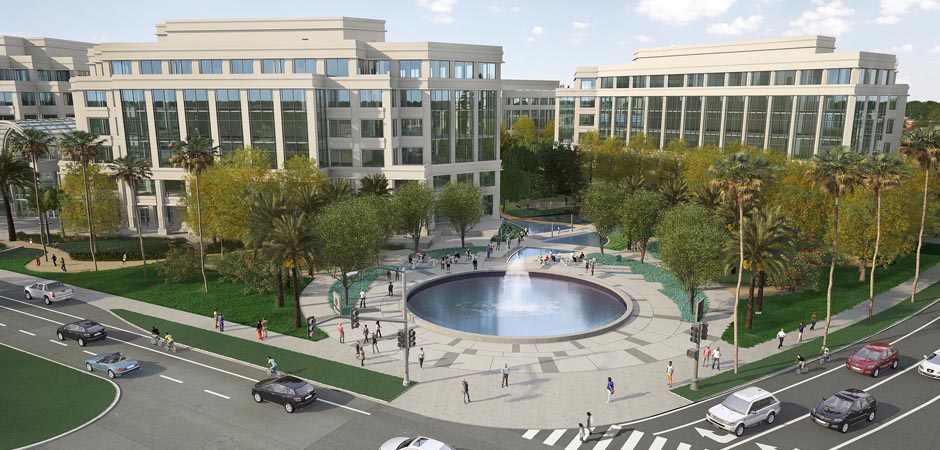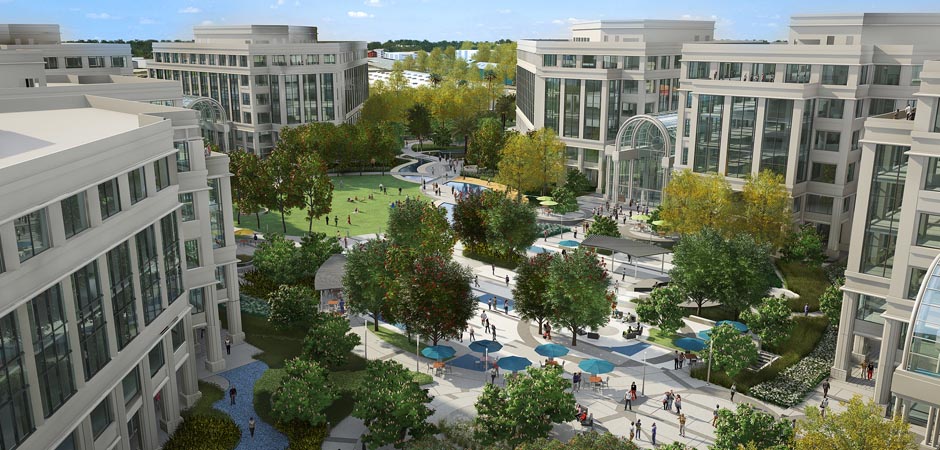 Water Garden Transformation:
In collaboration with developer Trammell Crow, CBRE and HLW International architects, Morley is now substantially complete with the transformation of the Water Garden. Significant interior upgrades provide a welcome repositioning to this 17-acre campus in the heart of Silicon Beach. Exterior highlights include stunning gardens with drought-resistant landscaping, water features and a meandering River Walk, cutting annual water consumption in half. The Water Garden is expected to receive a LEED Gold EB Recertification. Read more about Water Garden
here.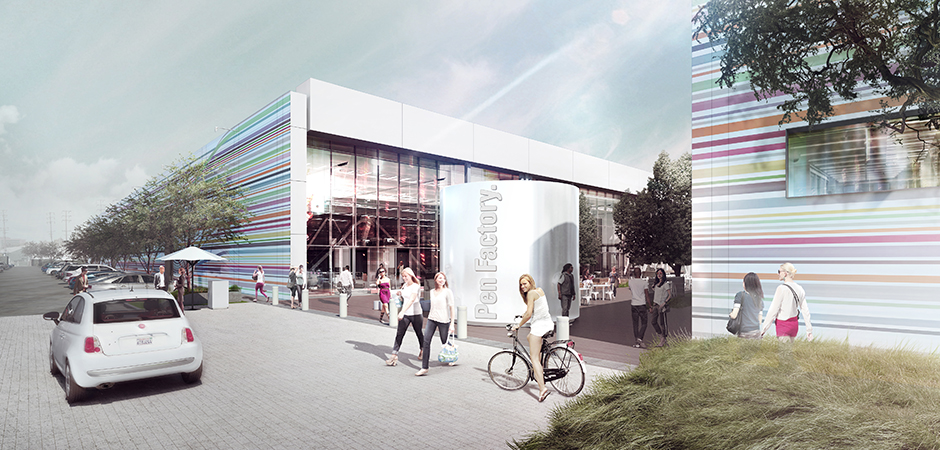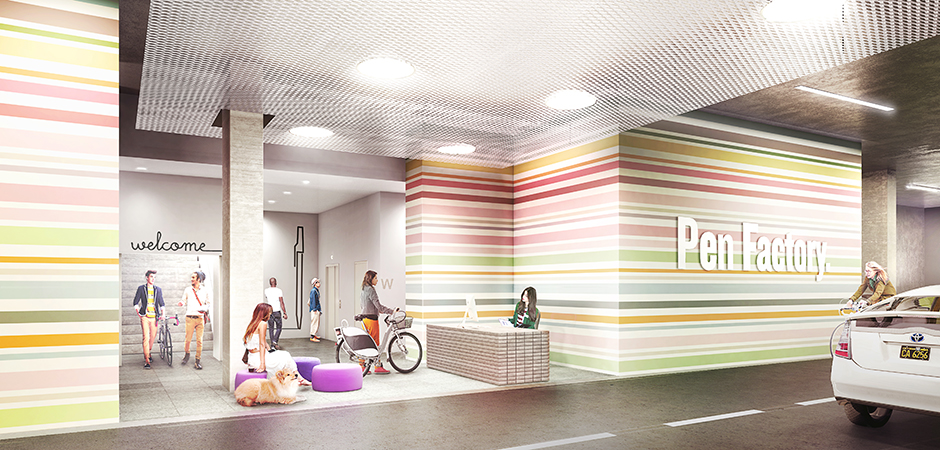 Pen Factory:
Morley is working closely with Clarion Partners, Lincoln Property Company and architect Skidmore Owings & Merrill on this upcoming multi-tenant creative workplace. Located at the intersection of 26th Street and Olympic Blvd. adjacent to the Metro Expo Line, this adaptive reuse project will provide more than 200,000 sf of office space and subterranean parking for 677 vehicles (with the lower level utilizing double car stackers) and 270 bicycles. Incorporating skylights and curtain walls to utilize natural light, the project is targeting LEED Gold. Pen Factory is expected to be completed in the summer of 2017. Read more about Pen Factory 
here.