The Los Angeles Business Council recognizes teams of architects, contractors, owners, and developers for setting new standards of design excellence. They showcase projects that are transformative in nature, highlighting the importance of innovative design that enlivens spaces and brings new energy to the city.
We are proud to have three of our projects recognized as award recipients by the Los Angeles Business Council; the Trust Building, Santa Monica Proper Hotel, and The Arroyo.
Congratulations to all the teams who contributed to the success of these projects, including Rising Realty Partners, Gensler, the KOR Group, Howard Laks Architects, Community Corporation of Santa Monica, and Koning Eizenberg Architecture.
The Trust Building, Preservation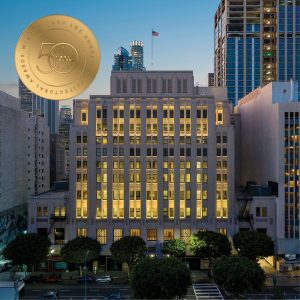 Santa Monica Proper Hotel, Hospitality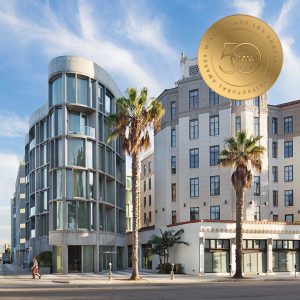 The Arroyo, Housing – Multifamily Affordable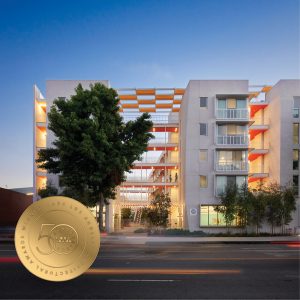 These projects were 3 of 23 winners in a competitive selection process from hundreds of projects by an esteemed blind jury panel representing a cross-section of industry experts including architects, construction firms, owners, and developers. Shared Mary Leslie, LABC President, "The LABC hosts these awards every year because we believe through great design, imagination, and teamwork we can build more vibrant, livable communities across our city."
Additional Morley project honors included LA Plaza Village, which placed as a finalist in the Multifamily Market Rate Housing category.
Due to the Covid-19 pandemic, the LABC hosted the awards as its first virtual award ceremony, with hundreds of participants logging on to the digital celebration. Representatives from Morley joined leading architects, city officials, and business leaders in attendance.
For a full list of honorees and pictures of the winning projects, please visit Los Angeles Business Council.